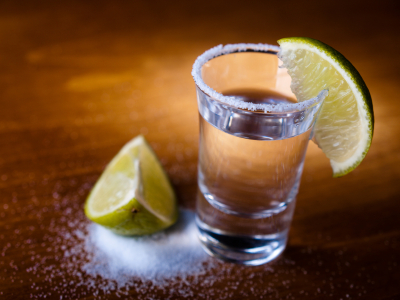 A few weeks ago, I went on my first Match.com date. We met for drinks at a Mexican restaurant and started with some Margaritas. Everything was going alright and rather normally. I began to suspect my date had been drinking prior to meeting me out, but we continued talking and had a couple of drinks apiece.
After drink #2, the waiter came around to ask if we needed anything else. Before I could say anything, my date ordered two more margaritas and to my great surprise, 2 shots of Patron. Being stubborn and always wanting to prove I can hold my liquor, I took the shot and we got the check.
At this point, I should have gone home, but made the fatal mistake of following an online date to a second location. By the time we got there, I told myself I would only have ONE beer and then go home, as I had to be at church at 9 the next day for Easter mass. When we arrived at the second bar, I told my date to order me a beer and that I had to use the restroom.
When I returned, he had in fact ordered my beer, but guess what else was waiting? Another tequila shot!
Fellas, when on a first date, ordering surprise tequila shots will not win over a potential mate, she will just end up leaving you with an even bigger bartab and hungover on Easter Sunday.
SFAR.