Once upon a time, the nation's first African American candidate earned the highest political office in the USA and Barack Obama was inaugurated President. On that fine day, January 20, 2009, a female Motown sensation, Aretha Franklin, performed "My Country 'Tis of Thee" to an audience of millions around the world, while wearing one of the most amazing head pieces of all time- a giant glittery bow. It was one of many monumental moments in her esteemed career as a musician and public figure.
We love Aretha. And we say we love her, we mean we LOVE her. Hailing from Detroit, Aretha brought motown soul to new heights.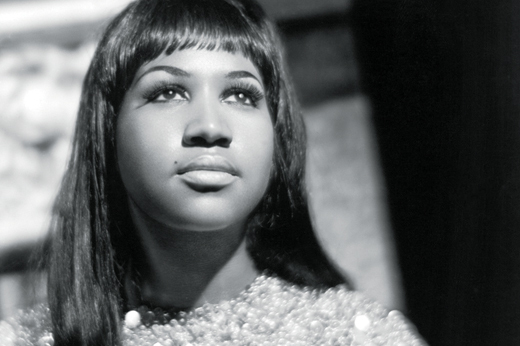 She brought us "Chain of Fools", "(You Make Me Feel Like) A Natural Woman", "Rock Steady", "RESPECT" and a whole lot of powerful diva throughout the course of her career. At 69 years old, this prolific woman continues to charm audiences. In fact, she will be giving a live, free performance in Coney Island, NY this evening. If you are in the NY area, go!
Aretha has been named one of The Greatest Performers of All Time by Rolling Stone magazine, has earned 18 competitive Grammys and in 1987, became the first female artist to be inducted into the Rock and Roll Hall of Fame. We salute Aretha for her talent, determination and bold female strength. She has been a great leader in the civil rights and women's movements in the US, and is a special role model for us here at SFAR.
For all of her amazing attributes, we want to recognize her here today, and dedicate our Song of The Day, one of her greatest anthems to the Queen of Soul herself.
Song of the Day: RESPECT, by Aretha Franklin
Xo
SFAR
p.s. She is single.