This is an actual profile of an OKCupid user in California. Warning: Only click through if your gag reflex is strong.
Check out that self-summary…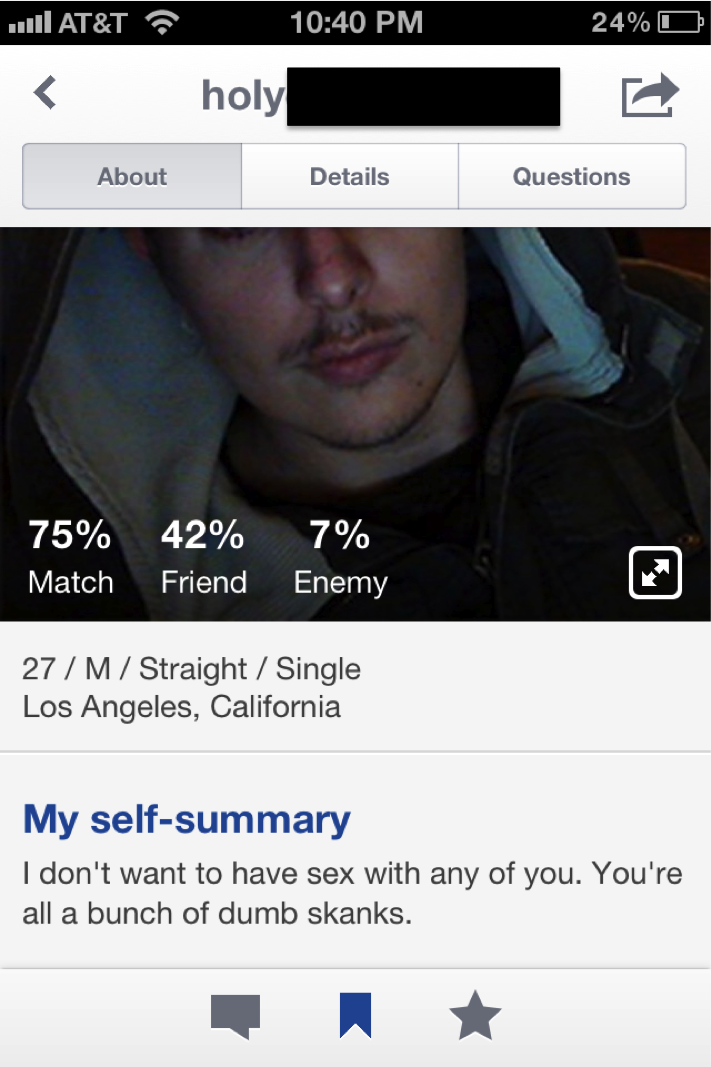 Could that be any more offensive? Not sure what metrics OKC uses, but this guy is NOT a 75% match for me or any self-respecting woman.
SFAR