You may remember a story we posted a couple of months back about Larry Flynt's Hustler Club's innovative marketing strategies of poaching young suits in Midtown Manhattan. Well, apparently, that effort has not been fruitful enough for Larry, as he has taken on a new endeavor in mobile Manhattan advertising.
Here is a billboard ad for Larry Flynt's Huster Club attached to a white pick-up truck on a brief pause from circling the streets of Park Avenue South.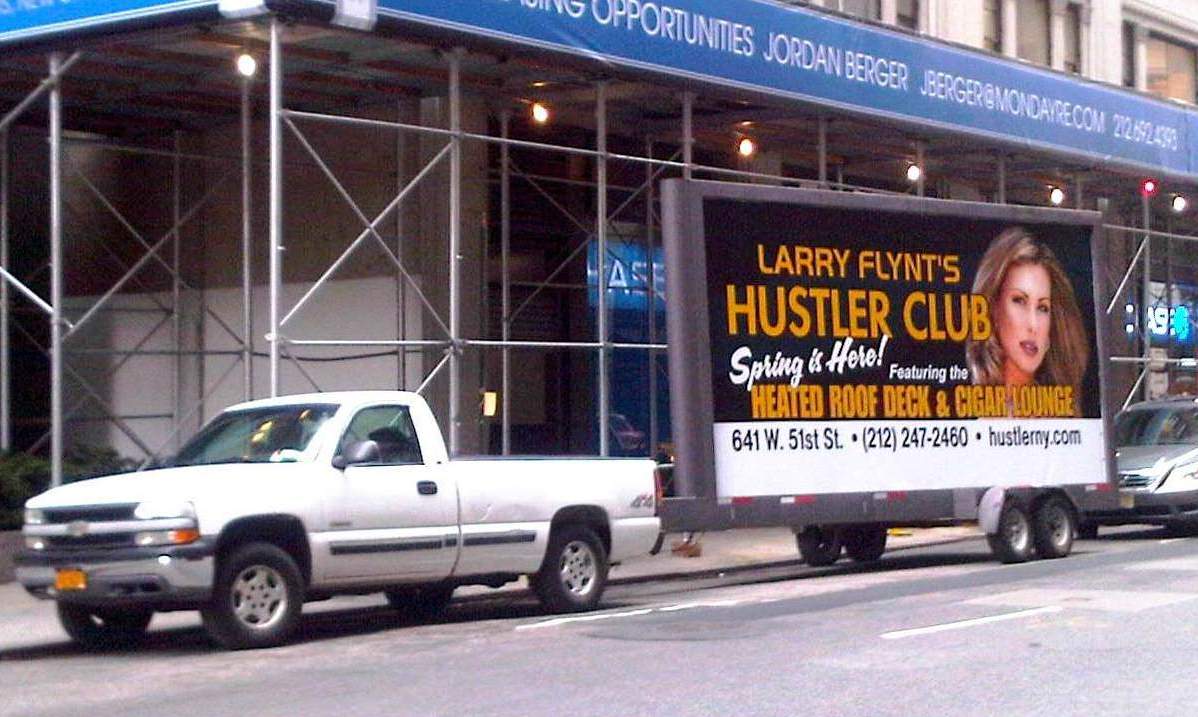 For those unfamiliar with Manhattan Island, the area of Park Avenue South is about 20 blocks below the area of midtown we blogged about previously (the area where the Hustler bunnies were handing out free coupons to suited men commuting to and from work). Similar to midtown, Park Avenue South is home to many insurance offices, lawfirms, and financial firms including Credit Suisse. 
You'll notice from the colorful billboard that Larry is once again promoting the hard to pass up elements of a "heated roof deck" and "cigar bar" along with a large portrait of a woman who falls somewhere between Photoshop and 1980. Eek.
We guess Larry's expanding his advertising reach. Hey, if you can't bring the suits to the Hustler Club, bring the allure of the Hustler Club to their place of employment, right?
Absurd. Laughable. SFAR