Recently, the waxing salon Completely Bare sent out this email to their customers. When I opened it, I was confused because neither of these statements are true, they used the letter U to replace the word you, and even if I were engaged, and for some reason they are trying to connect getting engaged with brazilian waxes, one of the most painful and private experiences a lady can have.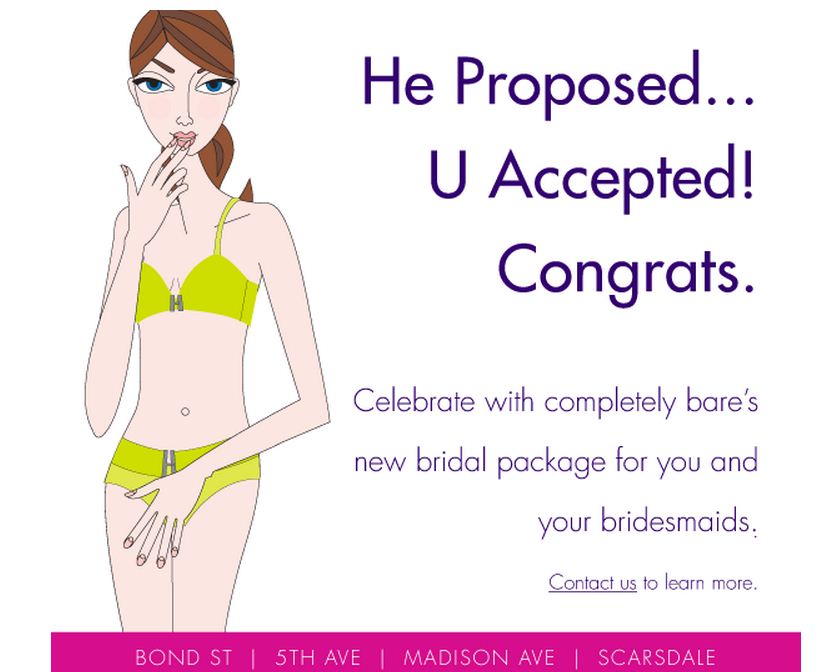 Not only are they offering deals for soon to be brides, they are also trying to making group waxing parties a thing, which pretty much sounds like the worst bonding activity EVER. I pity the bridesmaids that not only have to spend thousands of dollars on their friends wedding, but also are forced to rip all of the hair out of their nether regions because the bride says so.
Happy waxing ladies, hope the carpet matches the diamonds and tacky bridesmaid dresses!