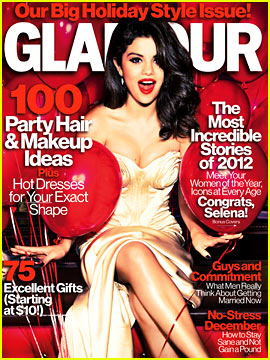 We are so excited to see that Glamour's December 2012 issue makes a feminist declaration this month. Stamped on the bottom right-hand corner of the Selena Gomez-emblazoned cover reads: "PS: Every Photo Taken for This Issue Is by a Woman!" What an awesome declaration. Though it may not ever have occurred to you, the harsh truth of media is that men often outnumber women, even in areas you might assume women to be the obvious choice (like women's magazines). Thus, the choice by Glamour to produce an issue with original photos taken solely by women is very refreshing. Here is the letter inside the mag from Editor-in-Chief, Cindi Leive.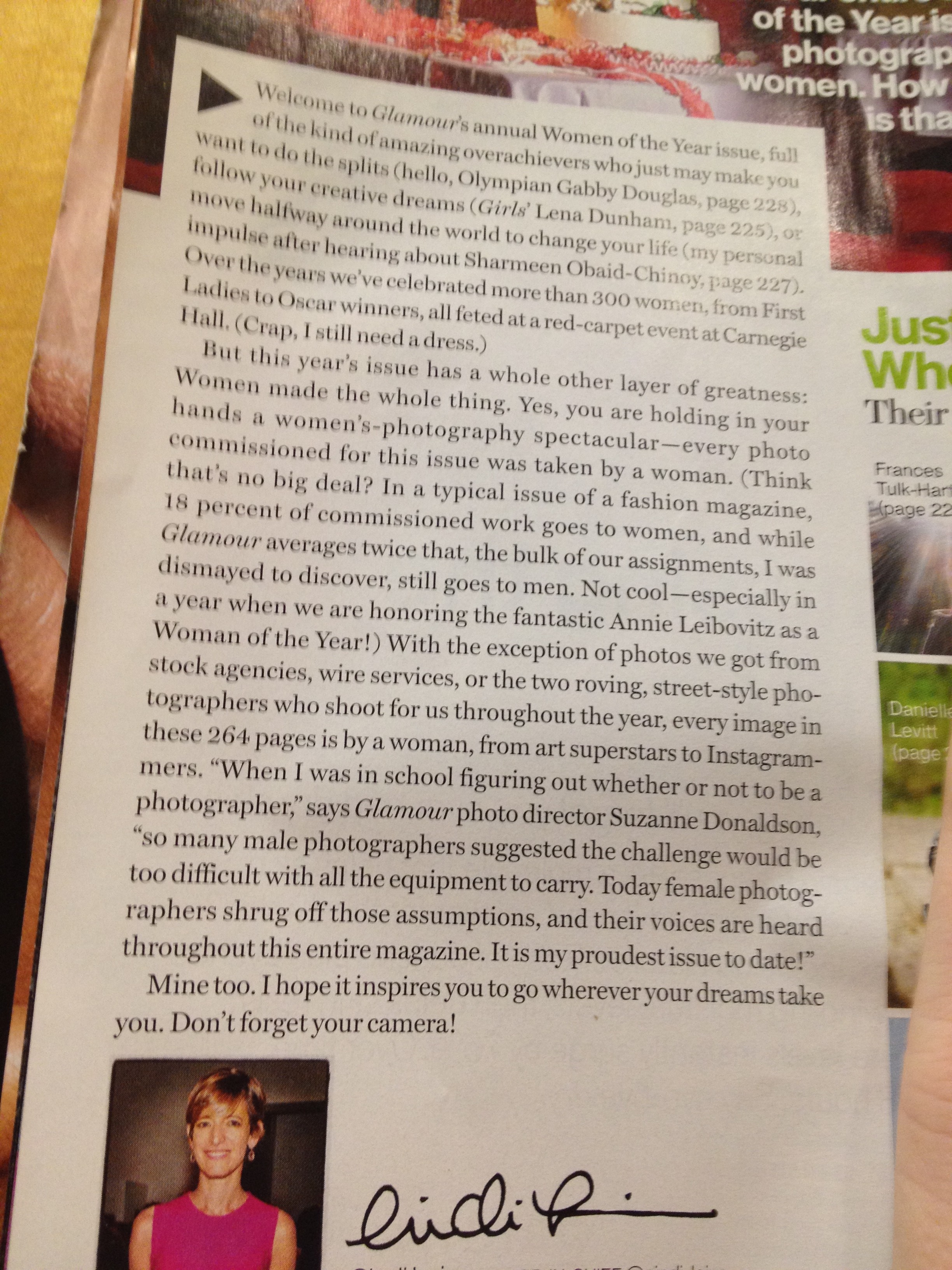 Needless to say, we bought the magazine. And we hope you will too. The issue features Glamour's "10 Amazing Women of the Year", which includes two of our 2012 faves, Gabby Douglas and Lena Dunham.
In order to continue moving onward and upward in the world, we must support one another as women and celebrate women in all sectors of industry. We salute Cindi Leive and Glamour for recognizing this in their December issue. Hopefully this is a sign of things to come.
Xo
SFAR Co-founder,
Ashley Riegle