It's rare these days to buy an actual CD. The feeling of removing the plastic wrapping, the sticker at the top, then sliding the disc into the CD player- it's become almost foreign. Everything is digital and downloadable. Having acquired a selection of recent albums in the past week, we've been rediscovering what's great about finding the perfect CD. Tegan and Sara's "Heartthrob" is definitely at the top of the list. From beginning to end the album has a great sound. Some favorite songs include "Closer" (obviously), "Couldn't Be Your Friend", and "Shock To Your System". "Closer" has been on our personal playlists for months, but the complete album was a wonderful and pleasant discovery. So many SFAR themes.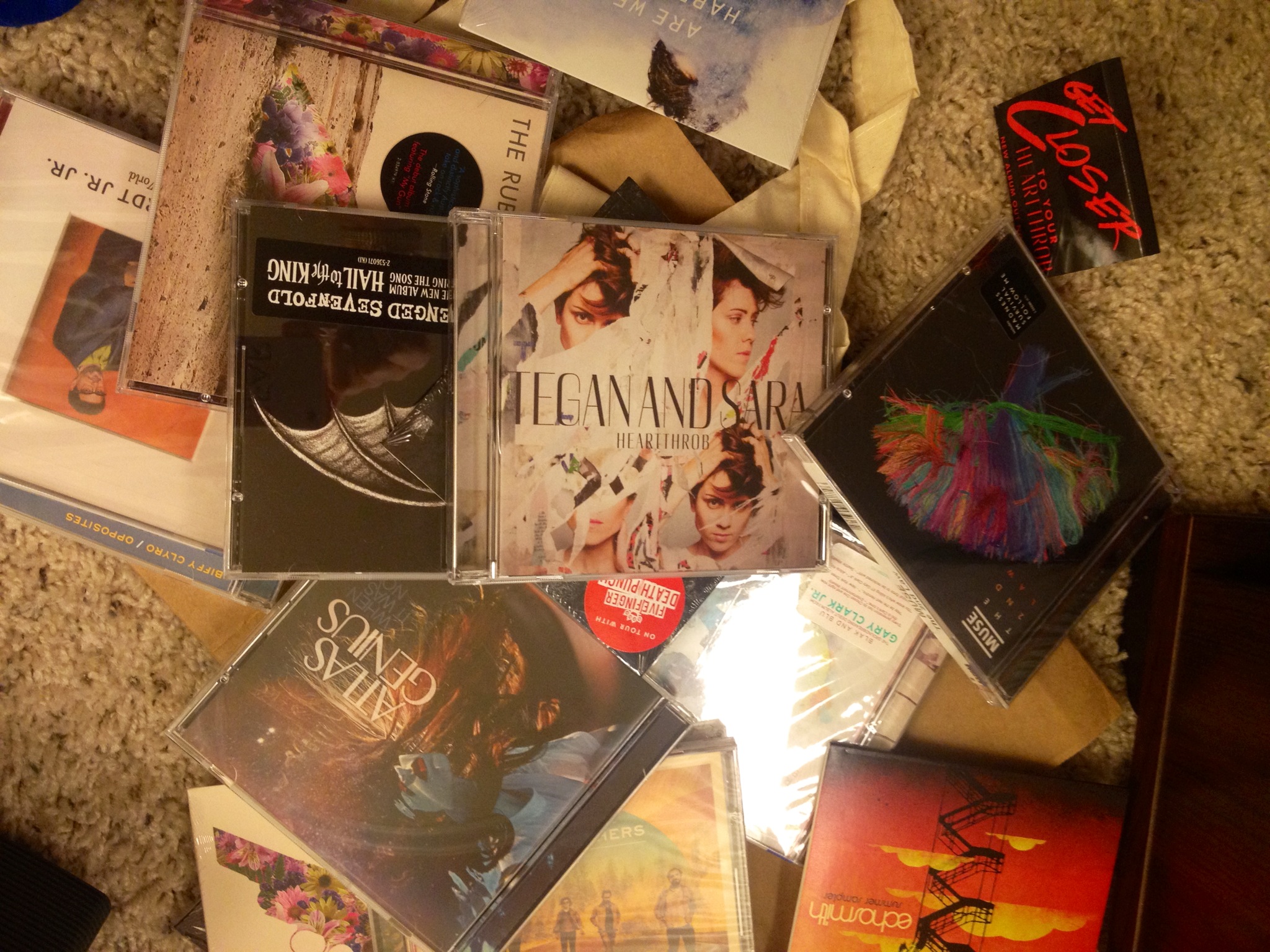 This is the perfect album to turn on full blast while you're driving home from work, hanging out at your apartment or getting ready to go out with your girlfriends. With the volume maxed out these jams are at their best, though that should go without saying. We hope you love it too. Turn it up and dance it out!
Find Heartthrob on iTunes here.
xo SFAR
To hear other favorite music finds: click here.