Single for a Reason (SFAR) is a blog that tells the true dating stories of people from around the world that will make you cringe, laugh, and think "I am single for a reason." Through Single for a Reason, Ashley wants to give a voice to the millennial generation as they navigate the world of dating as social norms shift, communication vehicles change and gender roles are blurred. By using humor and the personal stories of their peers, the blog has already struck a chord with many people and has accumulated readers of all ages, sexes and nationalities.
The content on Singleforareason.com is a mix of user-generated dating and relationship stories, media findings and editorial content. The blog features several unique columns, including "Douche of The Week", comprised of editorial commentary about mainstream figures caught engaging in bad behavior, and "SFAR in China" which features stories from readers in one of the world's most interesting dating landscapes.
Formally launched in May 2011, Single for a Reason has had more than 400,000 unique page views – and readers in all 50 United States and more than 170 countries around the world.
Single for a Reason is a blog for millennial men and women looking to share their stories and laugh over the hilarity of modern-day romance.
Look for SFAR on Twitter (@SingleForReason) and Facebook (Single For a Reason). Stories may be submitted by emailing submit@singleforareason.com.  Emails and story submissions to SFAR are always treated with complete anonymity and reviewed carefully before being posted on the site.
Singleforareason.com was launched in May 2011.
About the Creator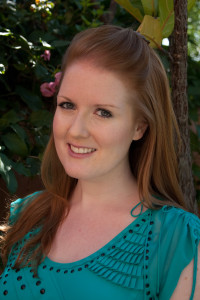 Ashley Riegle is a freelance journalist and producer in Los Angeles, CA. She is acting Editor-in-Chief and co-founder of Singleforareason.com. As a young woman, she has lived and dated in suburban Detroit, Washington DC, Boston, NYC, Shanghai, China, and Los Angeles. She's committed to sharing stories from the millennial dating experience and seeing the humor in everyday life. Send Ashley an email here.
Logo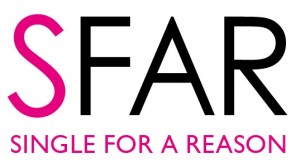 SFAR logos are designed by our close friend and graphic designer, Echo Mah.
Website: http://www.echomah.com/
Tech Support
SFAR tech support has been provided by Kurt Hansen.
Website: http://highfxmedia.com/
Single For a Reason LLC.
Disclaimer: The views and opinions expressed herein are our own and not those of our employers.